3 Rooms Available in Harbiye Taksim
– RAFKA(IRQ) and Ilya (Kaz) are seeking 3 flatmates for 3 Rooms – No Agency fees, No Commission Direct Rentals from owners
Please call 00905556385232 whatsapp, viber to see the place.
Hey Ladies 🙂
We are girls from Iraq and Kazakhstan. We are looking for 3 more flatmate for our nice flat with LIVING ROOM with LED TV and a SMALL GARDEN near Taksim. The EVERYTHING INCLUDED price of the rooms are 700TL each.
If you want to see the apartment please call: +90 555 638 52 32 (whatsapp, viber)
https://www.facebook.com/media/set/?set=a.1444218062475583.1073741829.1433237330240323&type=3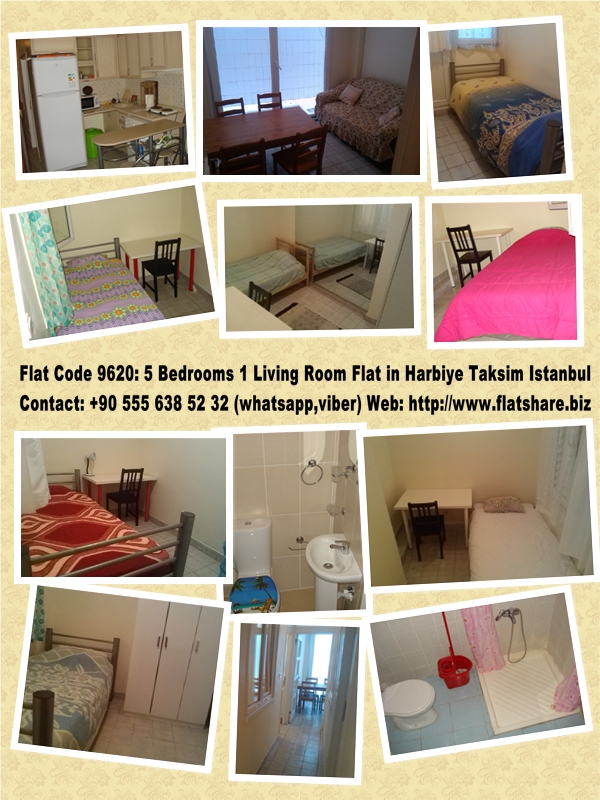 Posted by uzman
Filed under: 5 Bdr Erasmus Flats, Available Rooms NOW!